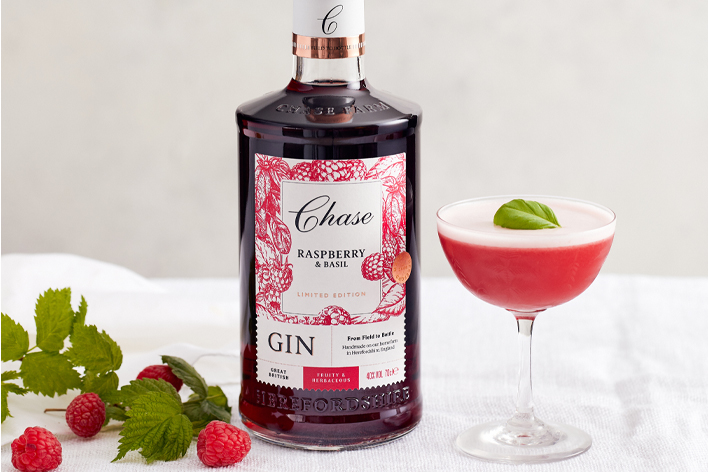 Raspberry & Basil Clover Club
Difficulty:
The Ultimate Host
Ingredients
10ml Lemon juice
5ml Sugar syrup
10ml Sweet vermouth
4 – 5 Fresh raspberries
1 Egg white
Method
Add all ingredients into a cocktail shaker and shake with no ice. Add ice in for the second shake and double strain into a coupe glass. Garnish with a basil leaf in the centre.