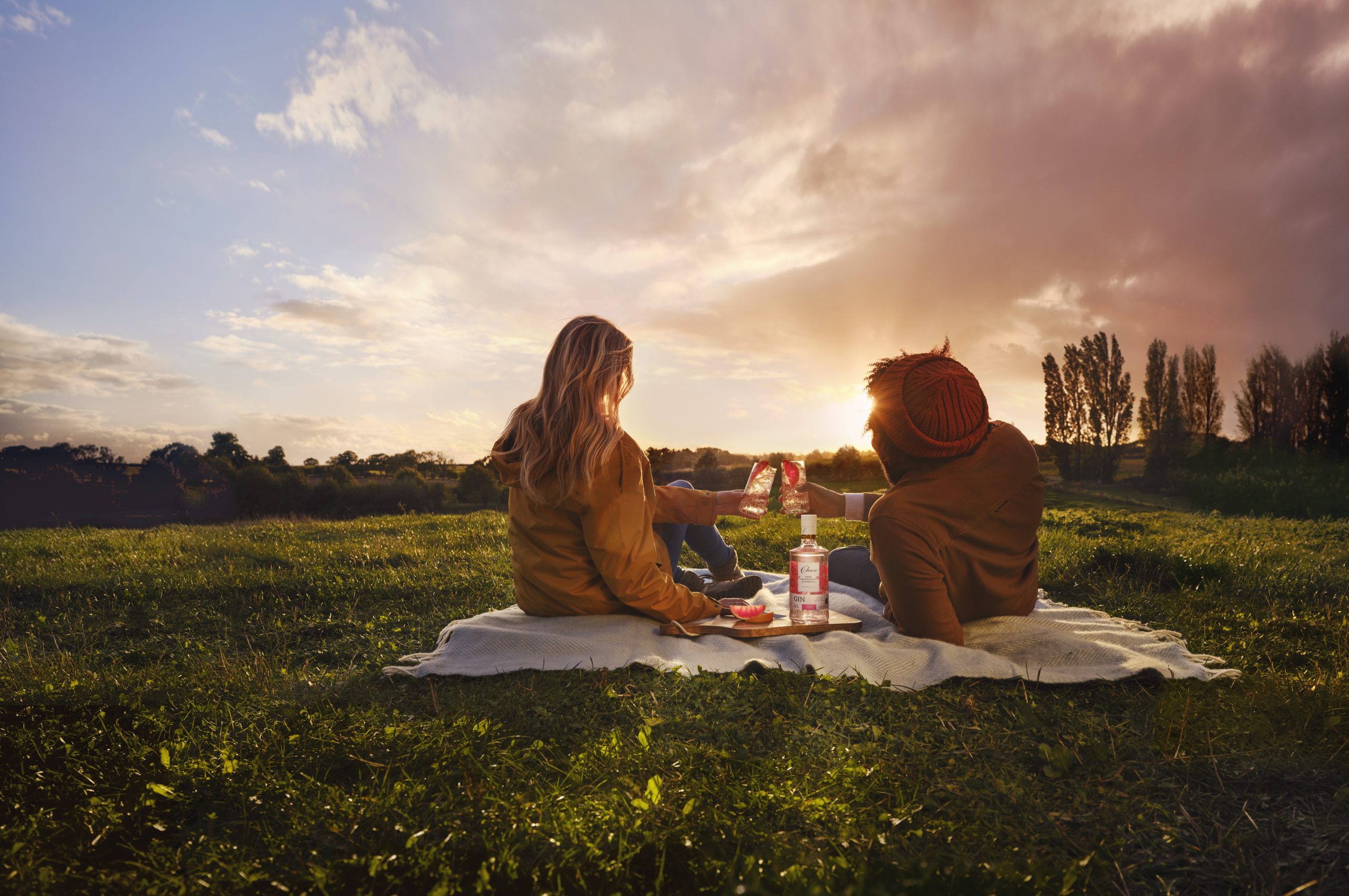 Cut to the Chase
All about Chase Distillery
Proud of Our Roots
Chase Distillery is tucked away in the picturesque Herefordshire countryside. It's where our award-winning gin and vodka was born and first produced.
Our Distillery is part of a rich landscape famed for its fertile farmland and distinctive red soil – so it's no wonder that some of the best-tasting crops are produced here. We're proud to say that it's from these Herefordshire farming roots that the Chase story began.
From the quality potatoes rooted into the soil to the fragrant elderflower that blooms from the hedgerows, the plentiful British countryside brings with it a whole host of flavour inspirations. As the seasons change, our influences do, too – spring brings a host of deliciously tart rhubarb, with autumnal apples bringing a delightful contrast to our unique spirits.
Over time, we've developed our varieties of gin & vodka to ensure that there's something for everyone. Whether it's enjoying a Grapefruit G&T on a grassy picnic blanket or sipping on some Sloe gin by a warm, wintry fireplace, there's a flavour in our range to suit all occasions.
Cheers!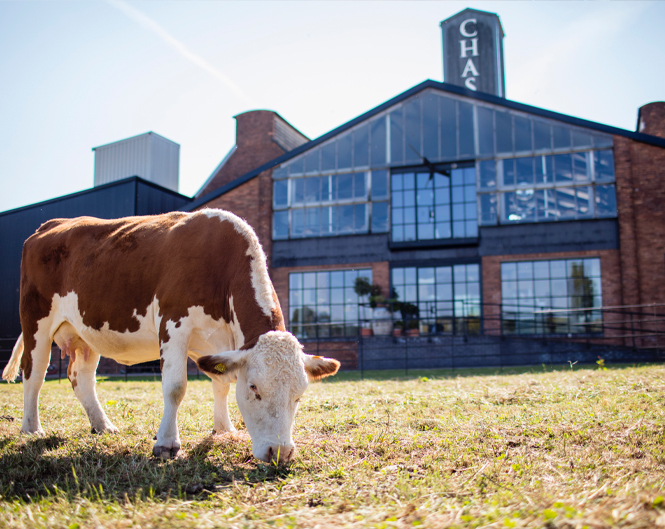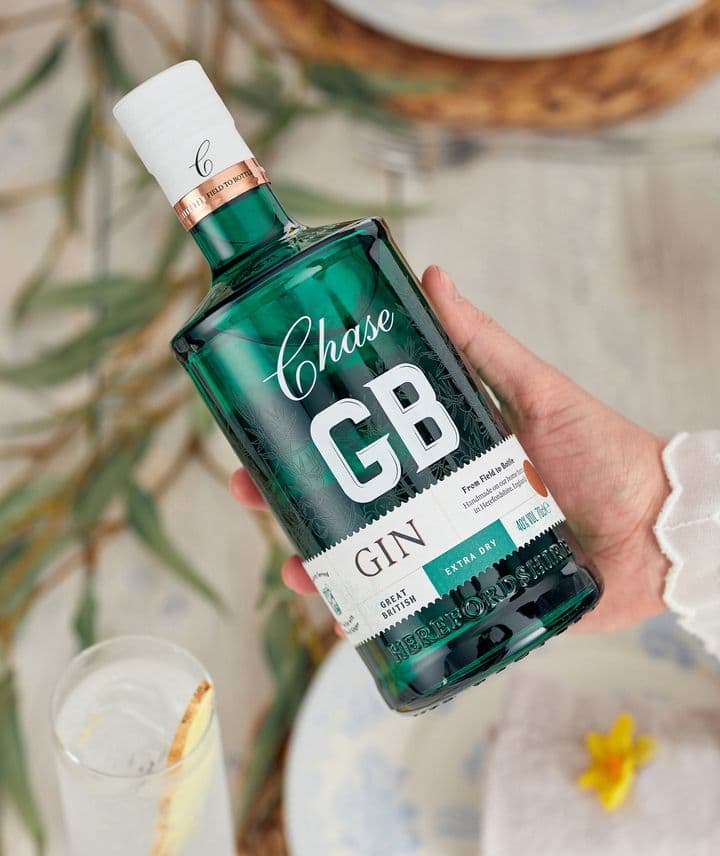 Chase was born from a generational passion for farming, and we're immensely proud of our roots. We first used the rich Herefordshire landscape to hone our craftsmanship, and we've been growing our range and perfecting our recipes ever since.
From our decades of farming heritage, we know that the quality of our product matters, and it matters a lot. That's why you can taste our meticulous dedication and craftsmanship throughout our sublime collection of premium gin and vodka.
We start with the traditional vodka and gin-making processes of mashing and fermenting prior to embarking on the distillation and final stages of making our gin.
Step 1: Mashing
First, potatoes are peeled and then smashed into a pulp before being transferred into our mash vessel.
Step 2: Fermentation
Our mash is left to ferment for a while, after which the alcohol is separated from the potato mash.
Step 3: Distillation
The spirit is then run through a copper pot still. Then, the 'heart' of the spirit is extracted, leaving only the very best quality alcohol.
Step 4: Making our Gin
This distillation process leaves us with our delicious vodka, which we then separate & distil once more, adding juniper and other botanicals to create gin. Once we have our base spirits, we can add all the necessary ingredients to achieve our range of fantastic flavours.
Chase Gin and Vodka is best enjoyed with lots of ice and a premium mixer. Visit our cocktails page for delicious gin and vodka recipes.
Visit our product pages, where you will be able to choose an online retailer. Also, visit thebar.com, where you can purchase our products as well as your other Diageo favourites.