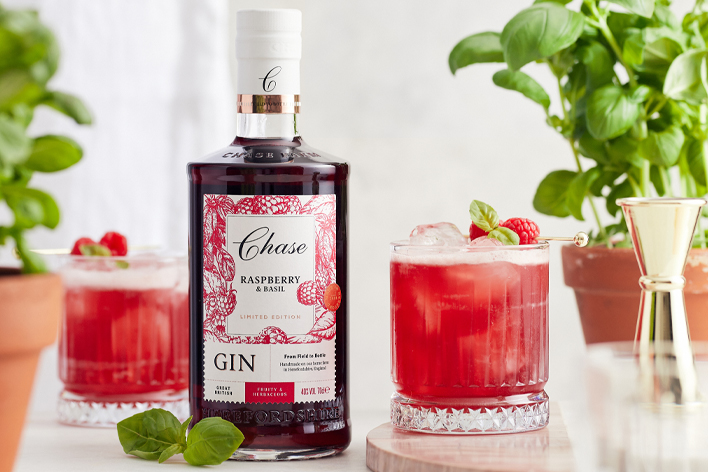 Raspberry & Basil Gin Smash
Difficulty:
Impress your Guests
Ingredients
20ml Fresh Lemon juice
10ml Sugar syrup
5 Basil leaves
Method
Muddle the basil leaves in the base of the shaker with the first 3 ingredients. Add cubed ice and shake until thoroughly chilled. Double strain into a rocks glass filled with ice and garnish with raspberries and a freshly picked basil leaf.